About Us
The Wood Yard is a friendly hardwood and specialty lumber store that caters to the furniture and cabinet builder, the home hobbyist, and the craftsman. With a team that has over 45 years of combined woodworking experience, we offer superior grade domestic and exotic lumber and plywood for all your projects. We also stock a large inventory of natural live edge slabs for counter and table tops, benches, or whatever your imagination will allow.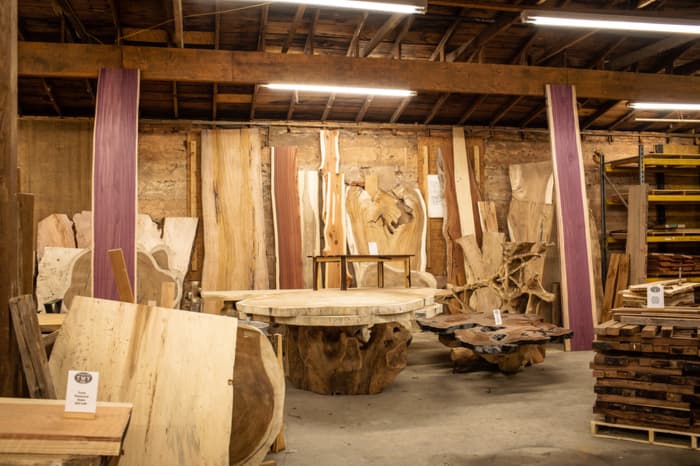 At The Wood Yard, we encourage you to pick through the lumber to select the right pieces for your particular job. We are woodworkers too and understand how just the right boards can make your project special.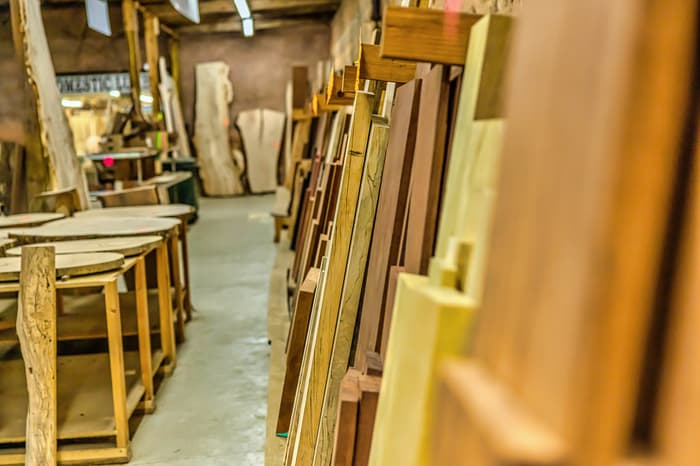 Whether you need an unfinished table top or a completely finished custom counter or table top we can help you through the process. We will build a top out of your favorite species of wood that will be perfectly flat and sanded when you come to pick it up. Our live edge slab tops are dried in our own kilns to below 10% moisture content for maximum stability. They will also be flat and rough sanded for you.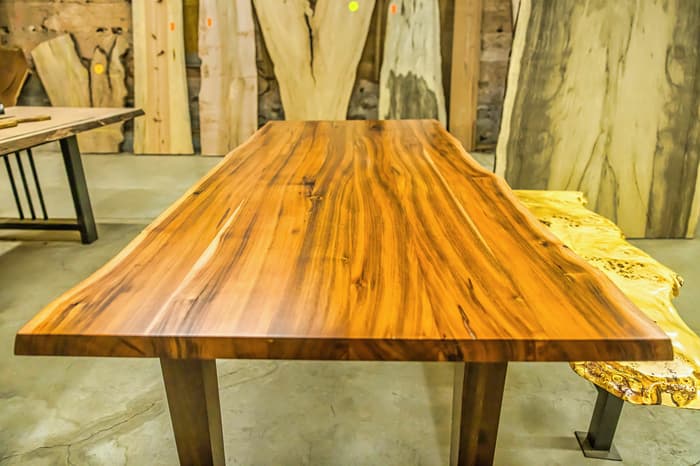 Newsletter
Subscribe to our newsletter to receive alerts about new inventory, specials, and news!